Clarifying Lemon Rosemary Facial Scrub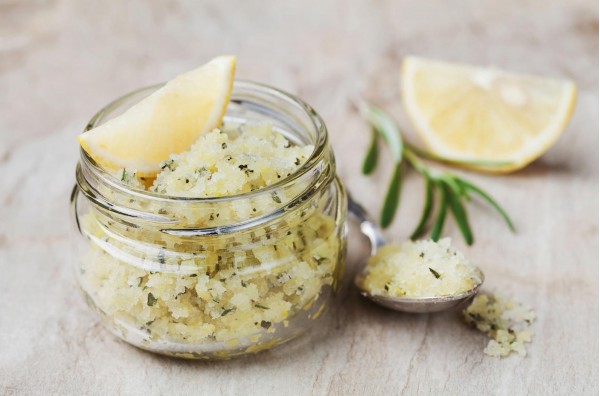 Clarifying Lemon Rosemary Facial Scrub
What a lovely aroma! Cleanse and tighten pores with this clarifying sugar scrub. For normal, combination and oily skin.
• 4 tbsp extra fine castor sugar
• 2 tbsp sweet almond oil
• 1 tsp dried chopped rosemary leaves
• 1 tsp grated lemon zest
• 6 drops lemon EO
• 9 drops rosemary EO
1. Put dry ingredients in a clean glass bowl, add in oils and mix thoroughly
2. Apply to damp face and gently scrub in a circular motion.
Note: Not for sensitive skin.