Soothing Cucumber Eye Mask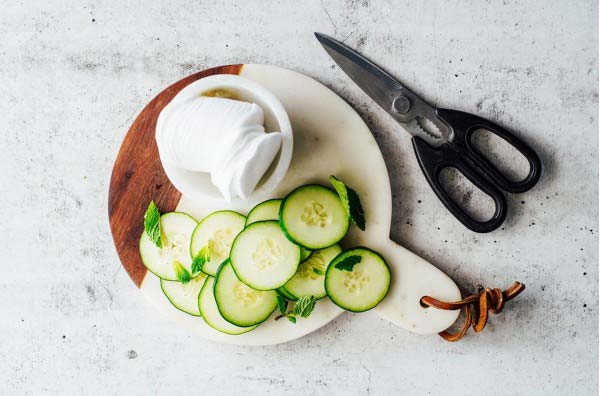 Soothing Cucumber Eye Mask
A nourishing treat to firm and refresh tired eyes.
• ½ a large cucumber
• 2 tsp fractionated coconut oil
• 3 tsp chamomile facial toner
1. Whizz the cucumber in a food processor until all chunks disappear. Strain if necessary.
2. Mix the cucumber juice with coconut oil and chamomile toner.
3. Dampen two cotton pads in the mixture, place over eyes for 15mins, lean back and relax.
4. Remaining liquid mask refrigerated in a clean glass jar can last up to 3 days.